Article: Resize Photos for Instagram
Resize Photos for Instagram
Despite their growing bias towards video content, Instagram continues to maintain its position as the leading platform for sharing photos. In this blog post I share a couple of valuable tips on how to optimise your bike park photos for Instagram.
All of my photos are provided 3000 pixels x 4500 pixels, or an aspect ratio of 2:3. When you upload to Instagram, the app will attempt to resize the image to it's preferred aspect ratios. Instagram's in-app rescaling and resizing of images often fall short, producing a less than desirable result lacking the sharpness of the original image. Resizing your photos to the desired aspect ratio and image size can help preserve their quality.
What is Aspect Ratio?
Aspect Ratio is a term used to describe the proportional relationship between the width and height of an object or an image. For example, let's say you have an image, the aspect ratio of the image tells you the relative size of its width and height. If the aspect ratio is 2:3, it means that for every 2 units of width, the image's height will be 3 units. So, if the width is 3000 pixels, the height will be 4500 pixels to maintain the 4:3 aspect ratio.
Left: An image with an aspect ratio of 2:3. On the right: the same image, resized and cropped with an aspect ratio of 1:1
Instagram Image Sizes
Instagram will automatically resize your uploaded images if they don't match the dimensions specified below. Uploading images with the exact dimensions required by Instagram allows you to bypass their underwhelming image resizing algorithms, resulting in images that maintain the sharpness of the originals.
Instagram Aspect Ratios: Recommended aspect ratios and sizes for Instagram posts.
9:16 - 1080 pixels x 1920 pixels - ideal for Instagram Stories.
4:5 - 1080 x 1350 pixels, suitable for vertical images or when you want to maintain more vertical space.
1:1 - 1080 pixels x 1080 pixels - perfect for square compositions, which are popular on Instagram.
Composition
Changing the aspect ratio will alter the composition of the photo so when resizing, pay attention to the composition and focus on the subject. I won't linger too long on composition, there are entire books written on the topic. Suffice to say, make sure the subject (you!) is positioned nicely within the frame, and you should be good.
Good Crop, Bad Crop: The image on the left is cropped well, with the subject fully in the frame, looking in to the landing. The image on the right however, cuts off the subject's head.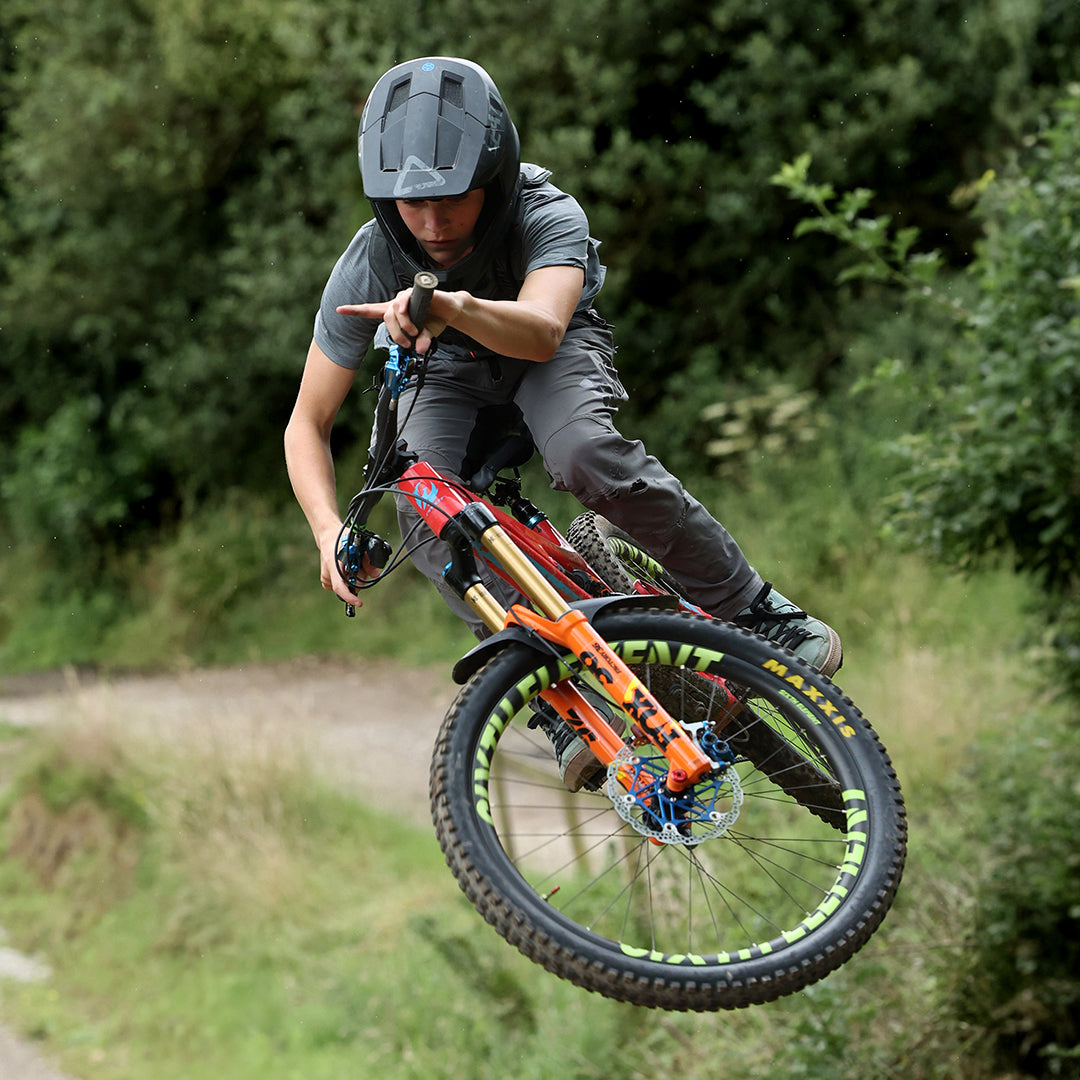 Bike Parks
Located on the edge of the Peak District in Marple Bridge, Farmer John's MTB park offers a range of trails to meet the demands of the more experienced rider. Over the last decade the park has grown...
Read more