Article: Morzine Avoriaz Bike Park
Morzine Avoriaz Bike Park
Located in the heart of the Portes du Soleil, Morzine is considered by many as the mountain bike capital of Europe. Morzine Avoriaz Bike Park's wide open meadows and woods are home to a huge range of trails ranging in difficulty from green (beginner) to black (expert). The bike park is made of of three main areas, Super Morzine, Seraussaix and Linderets.
The theme for Super Morzine is flow and tech, with a variety of trails for all levels. From the summit of the Super Morzine lift, the Zore chair whisks you to the heart of Super Morzine where you will be able to drop right in to the main area. Super Morzine tends to get quite busy but the Zore chair keeps things moving nicely.
Seraussaix brings the flow and the area is often well groomed. Super mellow and aimed more towards beginners, Seraussaix features a blue and a green trail serviced by the Seraussaix lift.
Linderets provides the tech with two blues, a red and a black all culminating in the Linderets bowl. Accessible via the Proclou lift from the Seraussaix area and serviced by the Linderets lift from the main bowl. The Linderets lift can get quite busy towards the end of the day so is best to be avoided then.
Trail Highlights
Tutti Frutti (Super Morzine)
Leave the Zore lift and head left to find Tutti Frutti. At over 1.7km in length, Tutti Frutti is one of the longest trails on Super Morzine, packing in the features with seemingly endless berms and tabletops. One of the most popular trails on Super Morzine, Tutti Frutti can be very busy during peak season. It can suffer from braking bumps but, props to the trail crew, it is regularly maintained and often in good condition. Two big tabletops provide the photo ops and are a favourite spot of mine to capture those big sends.
Stand High Patrol (Seraussaix)
A super-flowy blue accessible via the Seraussaix lift, Stand High Patrol provides the stoke with floaty tabletops, drops, sweeping berms and a couple of step-ups. The fun starts on a set of four tabletops, swiftly followed by a wooden drop and another couple of tables as you head in to the woods. A long section of berms takes you through a tunnel and into the final section of woods. Watch out for the sneaky right hander which drops you in to a gully and over a big step-up gap. Ride out the final set of berms to the final step-up, jump on the Seraussaix chair and do it all again.
Hatttock (Super Morzine)
Home to some of the bigger features in the area, Hattock is a black run featuring huge doubles, hips and gaps. The first big feature is a large road gap, followed by a decent sized double. A long technical segment leads to one of the most popular sections of the trail, featuring a large double, hipped double and a huge road gap. This section is highly sessionable and will often be quite busy. Another technical section follows featuring a couple of tricky gaps before things start to mellow out and the trail finally joins Tutti Frutti.
Accommodation
There are loads of accommodation options in the Portes du Soleil. For quick access to Super Morzine, I would recommend staying in Morzine itself. Camping options are limited in Morzine. There is small campsite near Montriond, however it does get busy and it is not possible to book. There is a beautiful campsite in Les Gets, and if camping is your thing, I would recommend booking well in advance to secure a pitch.
Other accommodation options are plentiful in Morzine, from shared dorm rooms to luxury hotels. There are loads of self catering options too. Prices will vary depending on French holidays and local events but accommodation in Morzine is generally good value. Morzine boasts a lively nightlife so do your research if you value a good night's sleep!
Getting There
At just an hours drive from Geneva Airport and with regular transfers throughout the day, flying is one of the easiest ways to get to Morzine. Driving to Morzine is relatively hassle free, usually taking between 9 and 10 hours from Calais. Expect to pay around 100€ on tolls.
Morzine should be on every mountain biker's list to visit at least once. Morzine's seemingly endless supply of trails will keep even the keenest rider occupied from first to last lift.
Morzine Avoriaz Bike Park
Related Photo Sessions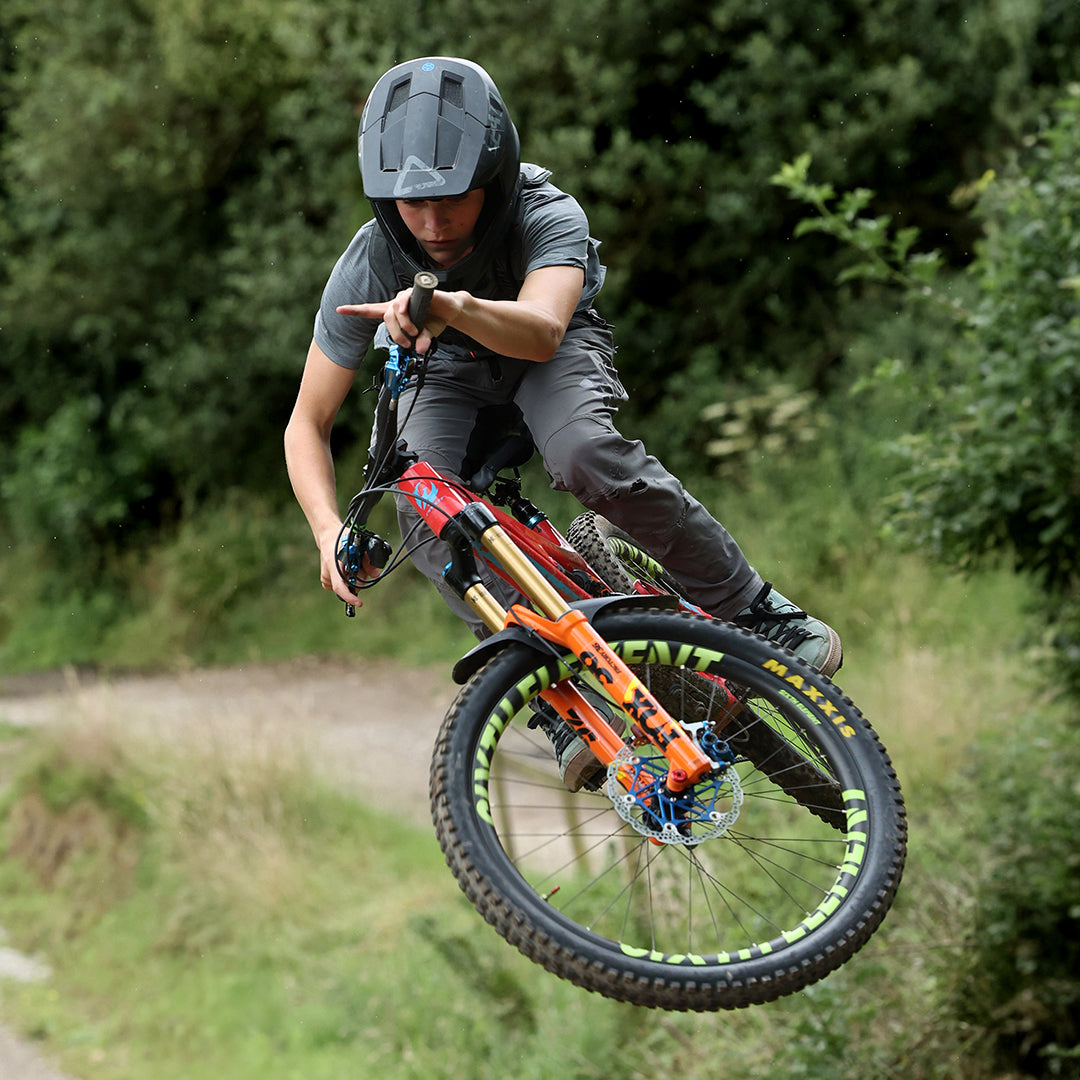 Bike Parks
Located on the edge of the Peak District in Marple Bridge, Farmer John's MTB park offers a range of trails to meet the demands of the more experienced rider. Over the last decade the park has grown...
Read more